Welcome to Health Insurance HQ—coming to you from the experts at The Actors Fund's Artists Health Insurance Resource Center and special guests!
Health Insurance HQ distills the current political activity around health care into a brief, monthly educational update to help you become a more active consumer and citizen. Our experts in the field and others in our community are here to provide you with plenty of handy resources to help you use your voice and your vote to make a difference. 
Dear Friends,
Prior to their summer recess, Congress made a couple of unsuccessful attempts to "repeal and replace" the Affordable Care Act (ACA). Upon their return in September, the Graham-Cassidy Repeal Bill was introduced. In the last week of September, Senate leaders officially pulled the plug on this plan as well. No new plans have been introduced and the ACA remains in place. However, the Children's Health Insurance Program (CHIP), which provides health insurance coverage to 9 million kids in families with low to moderate incomes, is in danger of losing funding. The program was due to be renewed by September 30, but Congress let that deadline pass without action. Without additional funding, most states will exhaust their federal funding by the end of the year or early next year. If you would like to engage your elected officials on this issue, please see our HQ from February 2017. 
The Affordable Care Act remains the law of the land and individuals and families can still enroll in the federal and state marketplaces. In fact, the next Open Enrollment period begins in less than a month! With that in mind, what do you need to know, and what happens next?
The ACA marketplace advertising budget has been cut by 90 percent, so you may not hear as much about Open Enrollment in the media as you have in years past.
The 2018 enrollment period is half the length as it was in the past in most states, reduced to 45 days instead of 90 days. Open Enrollment in ACA/"Obamacare" plans begins November 1, 2017 with end dates varying by state.
MARKETPLACE                              OPEN ENROLLMENT END DATE
Healthcare.gov states                             December 15
Covered California                                 January 31
Connect for Health Colorado                 January 12
Access Health CT                                  December 22
DC Health Link                                      January 31
Your Health Idaho                                  December 15
Maryland Health Connection                   December 15
Massachusetts Health Connector             January 23
MN Sure                                                January 14
New York State of Health                       January 31
Health Source RI                                     December 31
Vermont Health Connect                          December 15
Washington Health Plan Finder                 January 15
Marketplace plans are available in every county in every state. However, expect some major changes. For example, Anthem Blue Cross is pulling out of most of the California individual market, including Los Angeles County. CareConnect and Affinity are pulling out of the New York market.
Financial assistance remains in effect to help you pay your monthly premium if your income is in the Advanced Premium Tax Credit (APTC) or premium assistance income range. Rate increases for 2018 vary by state, ranging from 0-38 percent on average, but if you receive APTC you may find that the cost of your silver plan has stayed the same or gone down.
Every American is still required to have health insurance or face a tax penalty of at least $695 or 2.5 percent of the household income, whichever is greater.
Please note: States using the Federal marketplace will see the www.healthcare.gov web site shut down for maintenance from midnight until noon almost every Sunday during this open enrollment period, making it more difficult for people to enroll. Your best bet is to enroll during the week.
These are uncertain times in health care. So if you have questions, please contact The Actors Fund for help.
In good health,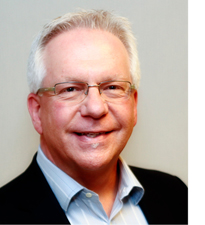 Dan Kitowski
Director of Health Services, Western Region at The Actors Fund
Do you work in performing arts and entertainment and have questions about health insurance? The Actors Fund provides assistance nationally. Contact our regional office closest to you to speak to a counselor.
New York City
917.281.5975
Los Angeles
855.491.3357
Don't forget to use the resources section of our website. It contains tools to help you make decisions about your health insurance, including new online tutorials on how to choose providers and how to read an Explanation of Benefits. In addition, you'll find an updated Stage Managers National Health Directory, our national online directory of health care providers recommended by industry professionals that can be used by theatres and touring companies. For these resources and more, visit actorsfund.org/HealthServices. You can also find out more about enrollment assistance and upcoming health insurance seminars near you!