Welcome to Health Insurance HQ—coming to you from the experts at The Actors Fund's Artists Health Insurance Resource Center and special guests!
View Previous Health Insurance HQs Here
UPDATED MAY 3, 2021
Dear Friends,
Under the American Rescue Plan Act (ARPA) signed by President Biden March 11, 2021, health insurance will become (at least temporarily) much more affordable for many Americans. And by affordable, I mean almost free! Here are some of the key provisions to be aware of when thinking about your insurance options:
1. COBRA subsidy: the federal government will subsidize the cost of your COBRA premiums from April 1-September 30, 2021 at 100%. That means that your COBRA coverage will be free! Anyone who was eligible for COBRA coverage as far back as November 2019 will be eligible for this subsidy. You don't have to back-pay your premiums to when you were originally eligible (as is usually the case with COBRA). You can start your COBRA coverage and the subsidy April 1, 2021. For example, if you were eligible for COBRA last year but chose a Marketplace plan instead due to the high cost of COBRA, you can disenroll from the Marketplace plan and go on COBRA, and receive the subsidy.
There are some important caveats: you cannot qualify for this if you are eligible for coverage through an employer, union-based plan or Medicare, nor can you qualify if you are eligible for COBRA for a reason other than involuntary termination of employment or reduction in hours. In other words, if you're eligible for COBRA because you're 26 and aging off your parent's plan, you're not eligible for the subsidy.
Also, they will not extend the length of COBRA, so it still runs out after 18 months (as will the subsidy, once your COBRA runs out). For example, this means that if you were eligible for COBRA from December 2019 through May 2021, you would be eligible for 2 months of COBRA subsidies (April and May 2021). If you are eligible for COBRA beginning July 1, 2021, you will be eligible for 18 months of COBRA, and 3 months of subsidies (April-September 2021).
The government recently issued a model form that union health plans and employers must use to notify you of your eligibility, and that you must use to elect COBRA and request the subsidy. Please reach out to your union health plan or employer if you haven't received it by the end of May. If you'd like more information on this program, check out the Department of Labor's FAQs.
2. A Special Enrollment Period when the COBRA subsidy ends: Those who take advantage of the COBRA subsidy will be eligible for a Special Enrollment Period of 60 days from the date their COBRA subsidy ends; for many (but not all), this will be 60 days after Sept 30, 2021. This means you can switch your coverage to a lower-cost Marketplace plan at that time. 
3. More affordable Marketplace plans: Regardless of your income, if you collect unemployment benefits at any time this year, you will qualify for a free or very low-cost Silver-level Marketplace plan with no—or significantly reduced—deductibles. These new plans will be rolled out in June; check healthcare.gov or your state Marketplace website at that time to enroll!
In addition, the American Rescue Plan provides new assistance for people with incomes previously too high to qualify. Starting in June, if you earn more than 400 percent of the federal poverty level—about $51,500 for a single person or $106,000 for a family of four—for the first time you will qualify for help buying insurance. The Kaiser Family Foundation's online calculator is a good way to estimate what your new subsidies might be.
Important to note: These changes will be in place for 2 years. Subsidies are available to people with family incomes above 100% of the poverty level (currently $12,880 for one person) who buy coverage through the health insurance Marketplace, not for those on faith-based plans, short-term plans or employer-based plans. The amount of your tax credit is based on the price of a Silver plan in your area, but you can use your premium tax credit to buy any Marketplace plan, including Bronze, Gold and Platinum plans.
ARPA is a game-changer. At least half of the number of people who are currently uninsured are eligible for free or almost-free coverage right now. In addition, most (but not all) states have extended their Open Enrollment period through August 15, 2021, so go to healthcare.gov to see if you can enroll now. Some states, including California, New Jersey and New York, have extended Open Enrollment through December 31, 2021.
We will keep you updated on these changes, so check back here! If you'd like to join our Every Artist Insured webinar, which contains the most updated information, register here for the Eastern Region (weekly) and here for the Western Region (monthly).
Yours in good health,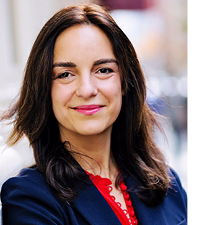 Renata Marinaro
Do you work in performing arts and entertainment and have questions about health insurance? The Actors Fund provides assistance nationally. Please contact the regional office closest to you to connect with a counselor.
New York City
Visit actorsfund.org/ahirc
Los Angeles
Visit ehisca.com